So the excitement of Christmas has long since passed and February half term is now soon upon us. But with mixed weather at this time of year, what is there to do this half term in Essex for the kids while they are off school? Check out my selection of ideas below.
Teenage Cookery School
Braxted Park Cookery School invites students to join them in getting creative and confident in the kitchen. Suitable for 11 (currently year 7) - 18 year olds. Join them for this action packed class, where you will learn new skills from this hands on experience which will last you a lifetime. Cook delicious recipes where you will taste and explore authentic herbs and spices. You will learn to create authentic dishes, develop flavour with step by step instructions from the chef. leaving you with the confidence to recreate at home.
http://www.braxtedparkcookery.co.uk/cookery-school-course-list.cfm?id=1215
It's Magic!
Don't forget to treat yourself and the kids to The Magic Frostie Show this half term! Wednesday 19th Feb, 2-3pm
Essex's BEST family magic show.
It's filled with hilarious puppets, animatronics, music, gameshows, mind-blowing magic and loads of rib tickling comedy.
Photo Mini Shoot
Even if the weather is grey, or even raining, you can still enjoy the great outdoors for a photo shoot, and start planning your Mother's Day gifts at the same time. Book online now at https://www.tinawingphotography.co.uk/portrait-photography
Forest School at Belfairs Woodland Centre
Friday 21st Feb, 10am - 4pm
Do your children love to be outside getting muddy and climbing trees etc. This woodland session is based solely outdoors, regardless of the weather, with plenty of activities such as creating art and making dens. Children are led by level 3 forest school practitioners in the beautiful Belfairs Woods.
For children over 5, to be dropped off and no need to be accompanied by parents. Take a packed lunch and of course pack suitable clothes and footwear. Booking is essential - follow the link below:
https://healthylifeessex.co.uk/events-essex/forest-school-fridays-belfairs-woodland-centre/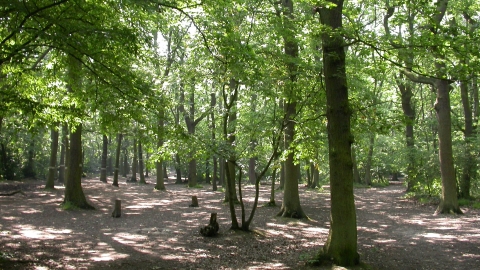 Children's Chocolate hearts and flowers workshop
At: Chappel Chocolate House, Colchester
Date: Sunday 16th Feb
Price: £15 a head
Do your kids love to bake and be creative with their food? At Chappel Chocolate house, they can take part in a chocolate making workshop and these can also be booked as private parties. List of workshops and booking details at the link below:
https://www.chappelchocolatehouse.co.uk/childrens-activities/?fbclid=IwAR2y81ealG9vY5kfSlYixmDzXBzuAeTooavPbe1pjPh-Gm7ftEt0lECrZdI

Family Yoga fun
Thurs 20th Feb 2020, 12:30pm
At: Wellness 108, Billericay
Why not join Vikki at Wellness 108 over the half term for an entertaining family yoga session? This workshop will lead you and your children (ages 4-11) through a series of energetic activities as well as practicing relaxing techniques. Requires no previous experience of yoga or any specialist clothing, just dress comfortably and ready for fun with your little one. Family sessions (2 adults and 2 children) £35 and 1 adult + 1 child is £20. To book your space:
https://allevents.in/billericay/workshops/?ref=event-suggested-category-amp
Discover Stick Man
At: Weald Country Park
21st Feb, 10am - 3pm
Stick Man is coming to Weald Country Park this half term! He will be appearing at various times throughout the site on Thursday 20th and Friday 21st February. Can you find him and have your photograph taken with him?
This is a drop in event that doesn't require booking and Stick Man will appear unannounced at different times throughout the day between 10am and 3pm. This event is free but normal car parking charges apply. For under 5s and family.
Wellies are a must to get through all the mud!
Learn to be a Roman
At: Hadleigh Country Park
February 18th, 2 hours sessions at 10am or 1pm
Have your children got what it takes to be a Roman soldier? Step back in time and find out what life was like for a Roman Soldier, take part in Roman army drills using child size shields, have a go at grinding wheat with a quern and learn how we used to make fire. An Iron Age Roundhouse will be the setting for the day with plenty of opportunity to explore the area.
This is a family activity; all children (over 6) must be accompanied by a paying adult £5 per person. Cafe and play facilities on site and parking available, charges apply.
Tickets are £5 per person:
https://www.explore-essex.com/whats-on/learn-to-be-a-roman


Family Craft week at Cressing Temple Barns
Cressing Temple Barns in Braintree are running a whole week of crafting activities for families. Open every day from 17th to the 21st Feb, all sessions run from 10:30 - midday.
All sessions are £8 per child which covers the craft materials, nature trail and prize, a colouring competition and the completed craft that you take away. Sessions are aimed for children 2-10 years old with the support of their adult. Be sure to wear old clothes so they can get crafty and messy!
Monday - Cress Head pots. Tuesday - Ceramic mug and coasters. Wednesday - Puppet making. Thursday - Paint a canvas. Friday - Design a bag
Book online at: https://www.explore-essex.com/whats-on/family-craft-week
Charcoal Making workshop
At: Belhus Woods Country Park, South Ockendon
Feb 16th, 12 - 2pm
Fancy an activity for yourself? This workshop is for adults to learn the ancient art of charcoal making using wood from the park in a traditional kiln. Tickets are £10 and can be booked here:
https://www.explore-essex.com/whats-on/charcoal-making-workshop
So many exciting things going on in Essex this half-term so get planning and booking to make the most of your week off with the little ones.